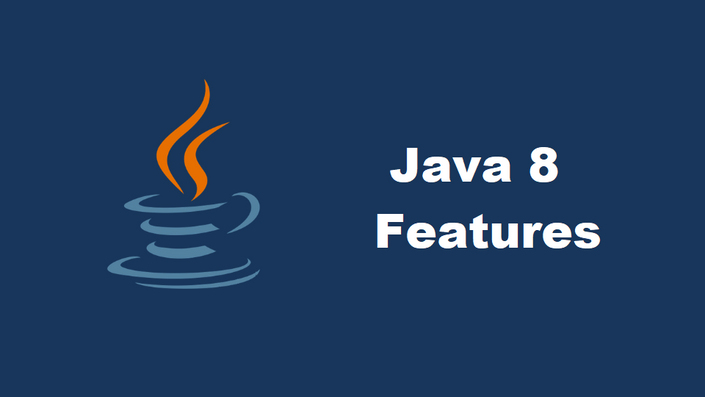 Java 8 Features
Upskill yourself to Java 8 with Streams API, Lambda, functional interface and so on
Objectives
This course gives you a coverage/knowledge of core Java 8 features with examples. This course is designed for /developers who want to learn Java 8. This covers Streams API, Lambda Expression, Functional Interfaces, Datetime API and much more At the end of the course, you will be proficient enough to work with Java 8 in your projects.
Key Features
20 class room equivalent on-demand video-Learn from anywhere and anytime and complete your certification at the ease.
Downloadable easy to practice example programs for hands-on practice and create your own programs
Downloadable course content slides for reference
Unlimited doubt clarification support when you get stuck while learning
Course completion certificate
What you will learn in this Java training course?
Interfaces in Java 8
Lambda Expressions
Functional Interfaces
Streams API
Datetime API
Who should take this Java training course?
Developers who want to upskill to Java 8
Why should you take this Java training course?
Java is a popular and powerful language used by biggest software corporates for developing cutting-edge applications for both web and mobile platforms.
Getting expertise in Java will help you to build a career in frameworks like Spring and Hibernate or in Big Data and Hadoop. All these frameworks uses Java as the technology
This java training course will help you to get the right knowledge and skill set to become an expert Java Developer
What are pre-requisites?
A good knowledge in Java
A keen interest in learning
Your Instructor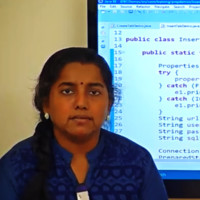 I am Tech Career Coach
I am on mission to help 100,000 young graduates become Web Technology Experts and achieve growth in their career using full stack technologies
I have delivered 10000+ hours of training and trained 2000+ young graduates to become web technology experts
I am passionate teacher and mentored many young minds in corporates
I have vast experience and expertise in Java and JavaScript frameworks with in depth knowledge in designing and developing the training courses.
My training methodology is unique and is based on participants' understanding, using real-world examples
I have trained many graduates in corporates like Sapient, OFSS, HP, Verizon, XChanging, Wipro, HeadStrong, iFlex, CTS, Accenture. ·
Frequently Asked Questions
When does the course start and finish?
The course starts once you enroll and it is available for 3 months duration! It is a completely self-paced online course .
How long do I have access to the course?
After enrolling, you have 3 months duration for accessing this course - across any and all devices you own.
How will my doubts be cleared?
You can post your questions to the discussion forum. Our trainer will answer your queries and clarify your doubts. Please check our regular webinar and try to attend the same.
What is the uniqueness of this course?
At Shristi, we provide industry relevant content. Each concept is explained in depth and is easy to understand for any non computer science background students/engineers. It is completely hands-on oriented and give a measurable learning experience to you. You will get the class room experience from this course.
How do I master the concepts in the course?
We have uploaded the program files, that we teach in the video. You can download the program files and start practicing it on your own. When you have doubts or when you get stuck, please post your queries to the discussion forum. At the end of each section, there will be a quiz to practice that reinforce the concepts learned.